EARLY BIRD SPECIAL ENDS SOON
I'm here to teach you Principles of Excellence to Help You Win at Life.
Master excellence in all areas of life.
EARLY BIRD SPECIAL ENDS SOON
Excellence Coaching is Life Coaching with a focus on Excellence Development in all areas of life.

I am Yinka, your Excellence Coach.
I want to help you grow in Excellence, learn and develop character traits that will help you win at life - be it in your career, relationships or even business.
In 2009 at the height of the Great Recession, I had the rug pulled from under me when I lost my revered position in the Financial Services industry. It was at that low point that I discovered the Principles of Excellence which I used to transform my life.
I have since spent 14+ years gaining mastery of the Disciplines and Systems of Excellence.
I now teach these Transformative Principles of Excellence in my programs.
Additionally, I have shared my story with thousands on many leading podcasts that include:
Clever Girl Finance Podcast with Bola Sokunbi
Business with Purpose with Molly Stillman
CHARGE Podcast with Gary Wilbers
Master Your Mind Business and Life Podcast with Lauren Smith
…and many more podcasts.
Adeyinka is a graduate of Long Island University, New York, with an MBA in International Business Relations. She holds a bachelor's degree from the University of Nottingham, United Kingdom. She is a Certified Project Manager – PMI-PMP, and she holds an advanced certification in teaching English to adults and young learners: TEFL, TEYL.
Adeyinka (Yinka) Adegbenle, MBA, PMI-PMP is a Thought Leader on Excellence Principles. She is an Excellence Strategist| Coach| Teacher and Published Author. She teaches Transformational Principles of Excellence that lead to Growth and lasting success. Adeyinka has helped many obtain outstanding measurable results by equipping them with dynamic habits and systems of excellence.
A former financial services professional, Adeyinka has a record of success in complex organizations that include Fortune 500 Multi-Nationals with 75,000+ employees and $30 Billion+ in Revenue.
What you'll learn in the Master
Excellence Program:
Differentiate yourself from the crowd.
Why is this key? Be it at the workplace or in business, those that are able to differentiate themselves from the crowd are the ones that win, get promoted, salary raises and much more. The key to differentiating yourself is mastering EXCELLENCE!
Improve your communication and relationship skills.
Having a keen sense of what to do and say in all situations so as to maintain good relations with others - is a necessary skill and one of the major keys to winning at life. This is one skill that pays great dividends in the short and long term.
Develop character traits that will propel you to your next level.
It has been said that skill and talent are never enough. Do you want to experience lasting success with an upward trajectory in your career or business? You have to add the correct character traits to the mix. Those character traits are taught in this program.
What are the advantages of Excellence Coaching?
–  You will grow and mature in all areas of life because excellence permeates all areas of life.
–  You will develop an Excellence Mindset which will help you to overcome life's challenges and win at life.
–  The pursuit of excellence will lead to you gaining mastery over the major areas of your life including your health, finances, relationships, career/business, and more.
–  The pursuit of excellence will lead you to discovering your life's purpose.
–  The pursuit of excellence will lead to you becoming great at what you do. This will inevitably cause you to become distinguished, and overtime lead to promotion at work or increased success in your business.
Receive $175 off when you sign up this week only.
Sign up for my private virtual Excellence Coaching Program
In just 6 weeks, you will learn Excellence Principles that will move you to the next level in your career/business/relationships.
 6 weeks of virtual private coaching sessions.

Once you sign up, the coaching agreement form will be sent to you.

 You will then be sent my calendar link to choose a date for your first session
 Your first session will be a Discovery/Intake session and will last for approximately 1.5 hours. This is where I get to learn about you, your specific needs and more. You also get to ask questions.
 In sessions 2-6, I will teach you the principles + practical application.
 There is an assignment given at the end of each session.
 I will also be your accountability partner
WAS $975
EARLY BIRD SPECIAL THIS WEEK ONLY
Never settle for mediocrity in any area of your life ever again.
Nothing great happens or grows in the comfort zone.
Have developed a growth mindset.
You will be challenged and stretched in your thinking and your horizons will be broadened significantly.
Learn to maximize your current resources.
Excellence is maximizing the resources at your disposal while expanding your capacity and growing in efficiency for that which you want.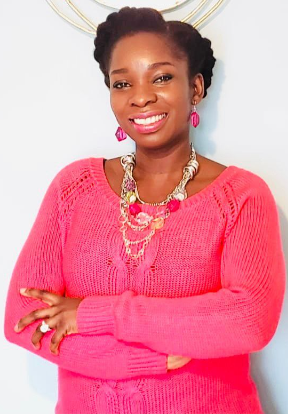 For so long I also followed the status quo. I went through life in mediocrity with no hopes, vision or dream.
If I had continued down that path, I would have lived a wasted life and without discovering my purpose for being placed here.
Looking back, I am glad I lost my revered job in the financial services industry. That event was a much-needed wakeup call that pushed me out of my comfort zone into my purpose and discovering the Excellence Principles that radically transformed my life.
Let me teach you those same principles that have transformed many lives and businesses for the better.
You Were Created to Live a Life of Excellence!
This is your one-time opportunity to access my program and move all areas of your life to the next level
Here's what others are saying...
"Yinka's expertise helped to take my business from 6 figures to a 7-figure business. The training was exactly what my team and I needed.
"I am glad I made the decision to invest in myself. I'm glad I decided to focus on growing in Excellence. This has been one of my best decisions to date"